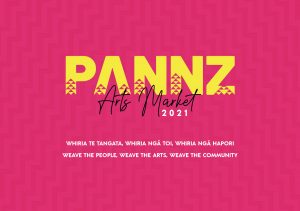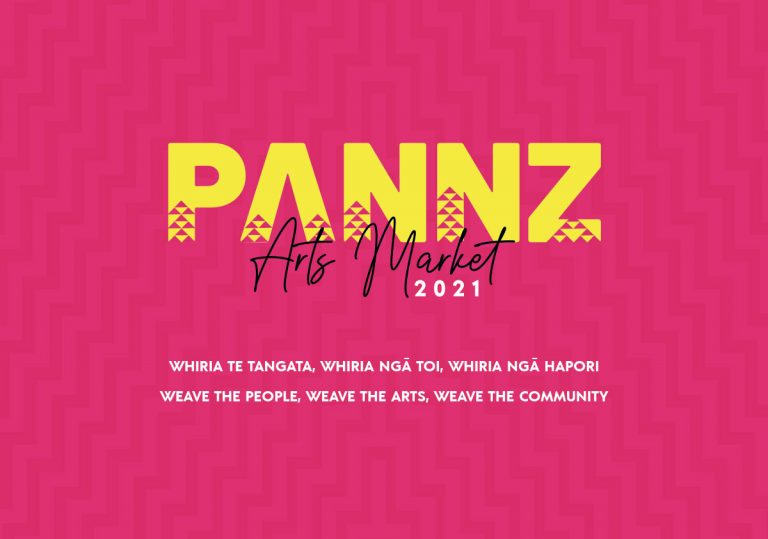 The 2021 PANNZ Arts Market is adopting a hybrid format - a 5-day Digital Arts Market followed by a 2-day In Person Arts Market.
Check out some FAQs about the 2021 PANNZ Arts Market PDF / Word
Key dates: 
Digital Arts Market - Monday 22 - Friday 26 February, 2021
In Person Arts Market - Thursday 4 and Friday 5 March, 2021
Our new hybrid arts market format differs from previous years in that there will be no pitches and showcases as part of the In Person Market this year. They will all take place during the 5 day Digital Arts Market. The In Person Market is designed to facilitate networking opportunities, and to host panel discussions which speak to the New Zealand performance landscape post Covid-19.
DELIVERING THE PANNZ ARTS MARKET IN A COVID WORLD
Due to Covid-19, and especially after the second lockdown in Auckland, we quickly realised that shifts in alert levels could happen at any time and with very little notice. To deliver the market in this new landscape  we needed to adapt our approach and as a result the hybrid format was adopted.
This solution and the flexibility of the digital format gives us the best of both worlds – an opportunity to showcase works regardless of COVID restrictions and new ways of profiling New Zealand's artists and their creative process. Our Digital Arts Market will be playful, energetic and engaging without delegates needing to be in front of a computer all day. The following, two day, In Person Arts Market will be focussed on networking, knowledge sharing and the good time vibe of all being together.
This new model ensures artists are front and centre, and reduces the financial risk of getting a pitch or showcase ready only to have it cancelled if we move into lockdown. Artists will present works in live streamed pitch/showcase sessions via our digital platform - presenters and industry peers can then engage with artists and their works in both real time and on demand.
MORE ABOUT THE DIGITAL ARTS MARKET POWERED BY ARTS FRONT
The 2021 PANNZ Digital Arts Market system is powered by the Arts Front Platform - a brilliant new digital software system for the arts sector being developed by our Australian partners, Feral Arts.
The focus of the digital market is on showcasing the work of New Zealand's performing artists to presenters from both Aotearoa and overseas.
Once again we are delighted to have received such high calibre applications, resulting in a selection of pitches, short showcases and elevator pitches to share with you during our Digital Arts Market.
CURATED PROGRAMME
As there are a limited number of presenting opportunities at the Digital Arts Market, we have consulted with a panel of industry representatives to help us select who will pitch and showcase their work. Work is selected through rigorous assessment of the application information provided. The panel looks for work that represents the breadth of the performing arts sector in Aotearoa, bringing collective knowledge, experience and insight to the assessment process.

INTERNATIONAL PROGRAMME
In partnership with the International Team at Creative New Zealand, we are inviting a number of international presenters and collaborators to attend the Digital Arts Market.
The international programme will ensure meaningful connections are made between our pitching and showcasing artists and our online guests for either future presentations internationally, or to collaborate or commission and localise work in their territories.
Short Showcases have been selected with the primary purpose of those works/artists exploring future international opportunities.
ME URU KAHIKATEA PROGRAMME
Friday 5 March, 9.30am – 12pm, Concert Chamber, Auckland Town Hall
This year at the In Person Market, Ngā Hua Toi and PANNZ present a morning of kōrero, waiata, and whakawhanaungatanga uplifting ngā tangata Māori in theatre and dance.
 This FREE event is led by Ngā Hua Toi, a Māori-led advocacy project.
This event is open to all performing arts practitioners who identify as Māori, Pasifika and Indigenous. You do not need to be a registered PANNZ Delegate to attend, however registering to attend the Me Uru Kahikatea Event is essential, via the link below.
Download a copy of the Me Uru Kahikatea Programme from our Schedules page.
IN PERSON ARTS MARKET IN PARTNERSHIP WITH AUCKLAND LIVE
The In Person Arts Market will be held across Auckland Live's venues, and is timed for the opening of the 2021 Auckland Arts Festival.
Our 2-day In Person Arts Market will be an opportunity for us to connect face to face, kōrero about what's important to us, and build pathways for future collaborations. It will also be an opportunity for presenters to have in-depth discussions and meetings with the artists who presented pitches and showcases during the Digital Arts Market.
All delegates will be invited to attend the Pōwhiri to open the Auckland Arts Festival and be offered opportunities to experience the Festival lineup.
ABOUT OUR WHAKATAUKĪ AND DESIGN FOR THE 2021 PANNZ ARTS MARKET 
The 2021 PANNZ Arts Market is guided by the whakataukī (proverb)
Whiria te tangata, whiria ngā toi, whiria ngā hapori
Weave the people, weave the arts, weave the community
Our graphic design for the 2021 Arts Market is designed by Ani-Oriwia Adds from Whakaaro Factory and reflects this whakataukī.
The niho taniwha design travelling upwards on the word PANNZ represents the many kaupapa that are supported by PANNZ. The niho taniwha also symbolises strength and resilience, values which the industry must draw on to move forward from the challenging events of 2020. The poutama design in the background symbolises genealogies and also the various levels of learning and achievement. This design recognises the excellence all artists and delegates who attend the PANNZ Arts Market strive for.
The niho taniwha and poutama designs are found in Māori weaving and plaiting.