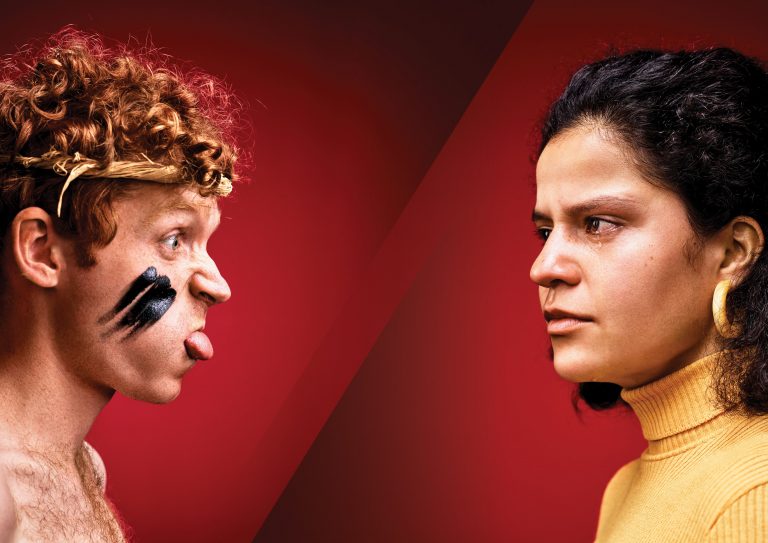 By Katie Wolfe
An Auckland Theatre Company production
Original season co-presented by Auckland Arts Festival
Starring: Roimata Fox, Richard Te Are, Neenah Dekkers-Reihana, Aidan O'Malley, Lauren Gibson, Patrick Tafa and Jarred Blakiston
Images: Andi Crown Photography
The last New Zealand war took place in Auckland in 1979. It lasted three minutes.
The Haka Party Incident resurrects the eventful day when a group of University of Auckland engineering students rehearsing their annual tradition of a mock haka are confronted by the activist group, He Taua.
The incident sent ripples through the nation and changed race relations in New Zealand forever.
Award-winning The Haka Party Incident, returns after a sold-out premiere season.
Crafted by film-maker and theatre director Katie Wolfe (The Mooncake and the Kumara, Waru, He Māngai Wāhine, Artefact), The Haka Party Incident is verbatim theatre that innovatively combines documentary and kapa haka to thrilling effect. 
Provocative, resonant and unforgettable. A not-to-be-missed landmark theatre event. 

"An innovative, brilliant piece of theatre all New Zealanders need to see." — Ethan Sills, NZ Herald
"Continues a vital conversation we should all be having about tearing down racist institutions and standing in solidarity with tangata whenua." — Anuja Mitra, Theatrescenes
"This production is a gift that every New Zealander deserves to enjoy" — John Smythe, Theatreview
Please Note: The Haka Party Incident includes some bad language, portrays institutional racism and cultural appropriation and historical examples of how haka and Te Reo Māori were incorrectly used and performed in the past.