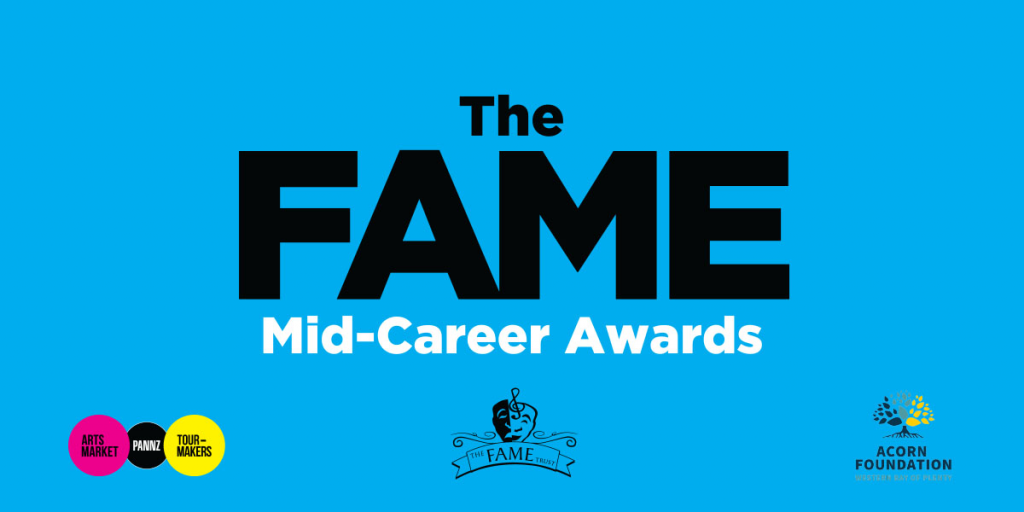 PANNZ is thrilled to launch a significant new prize for mid-career artists – The FAME Mid-Career Awards, in partnership with The FAME Trust (Fund for Acting and Musical Endeavours) and the Acorn Foundation.* 
The FAME Mid-Career Awards will provide three established and inspiring mid-career artists** with a one-off award of $15,000. The prize money will be to support activities like touring overseas or within Aotearoa, collaborating with other arts organisations, or carrying out further study and/or development. As one of the largest prize grants made available to the performing arts community, it is a privilege to facilitate these awards – made possible by the generosity of private philanthropic donors who make up The FAME Trust. 
Expressions of Interest have now closed for The 2022 FAME Mid-Career Awards. The 2022 winners are Rodney Bell, Tupe Lualua and Amanaki Prescott-Faletau. Read more. 
---
*Founded in 2007, The FAME Trust has long provided support for young and mid-career artists, plus funded national organisations like the NZSO, Toi Whakaari NZ Drama School and the NZ School of Dance, and local groups such as Opus Orchestra, Youth Philharmonic and BOP Symphonia. The FAME Trust has partnered with the Acorn Foundation to manage these awards. The Acorn Foundation is a community foundation based in the Western Bay of Plenty, which encourages people to leave a gift in their wills and/or their lifetimes to support their local community forever. Since it was established in 2003, Acorn has distributed over $10 million.